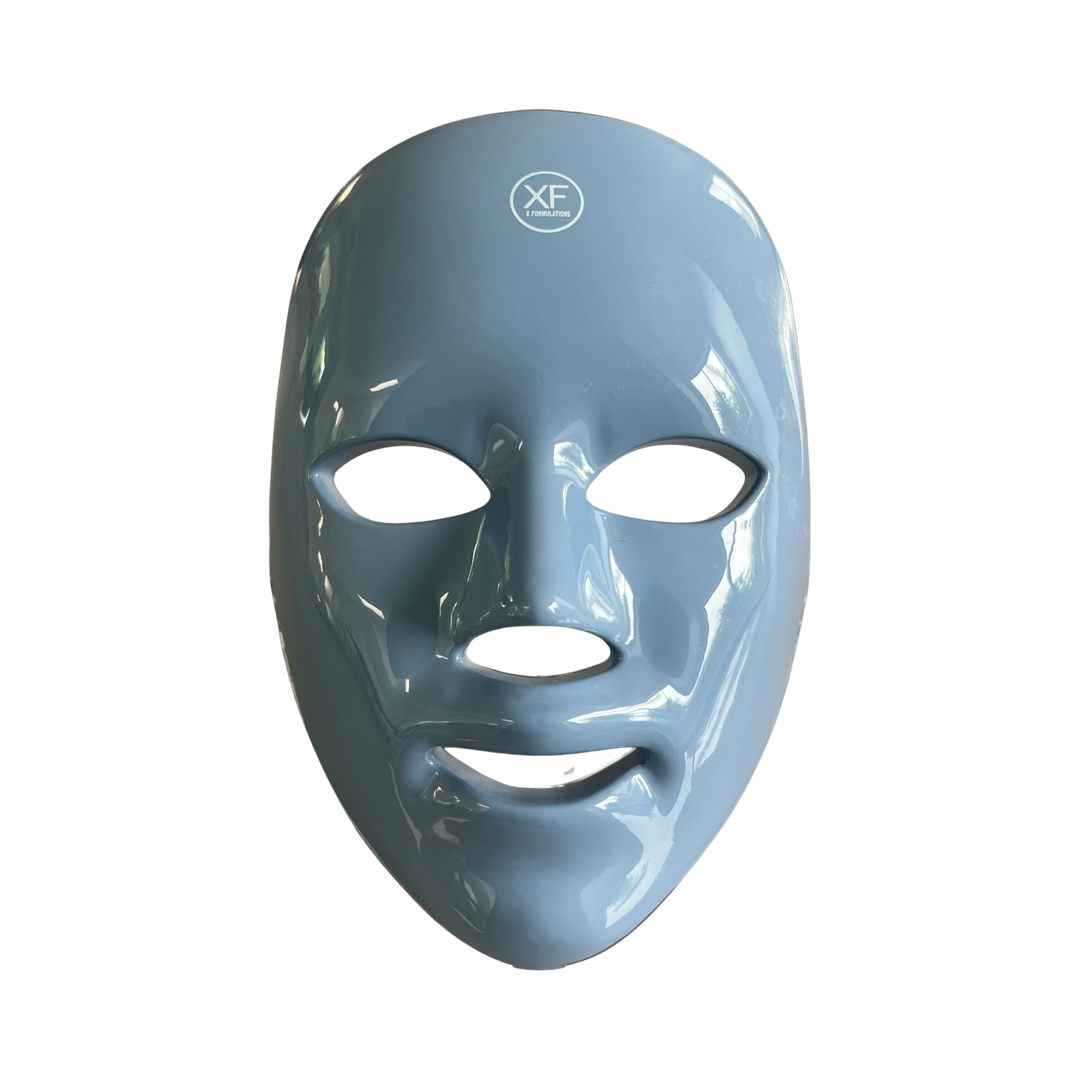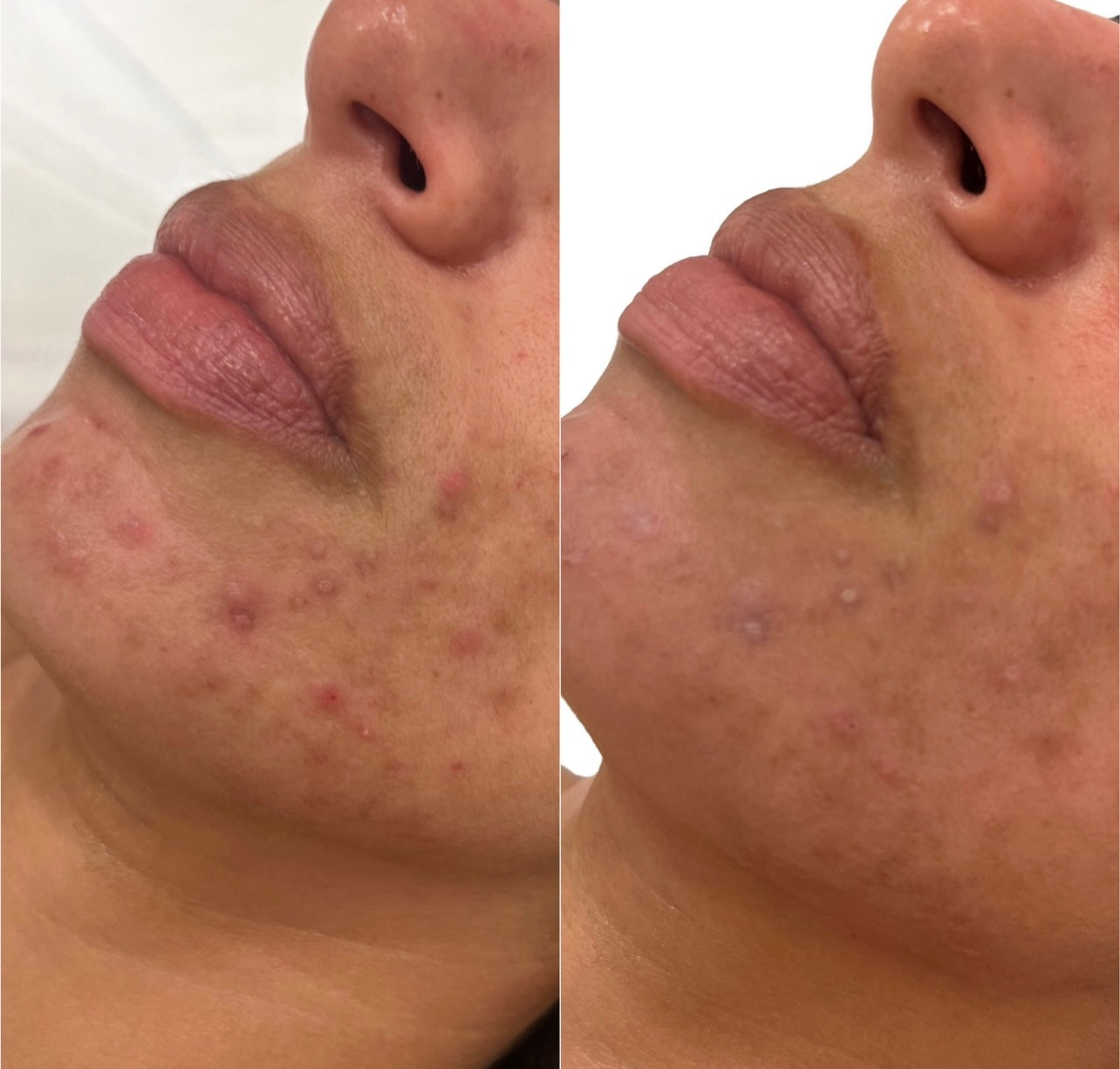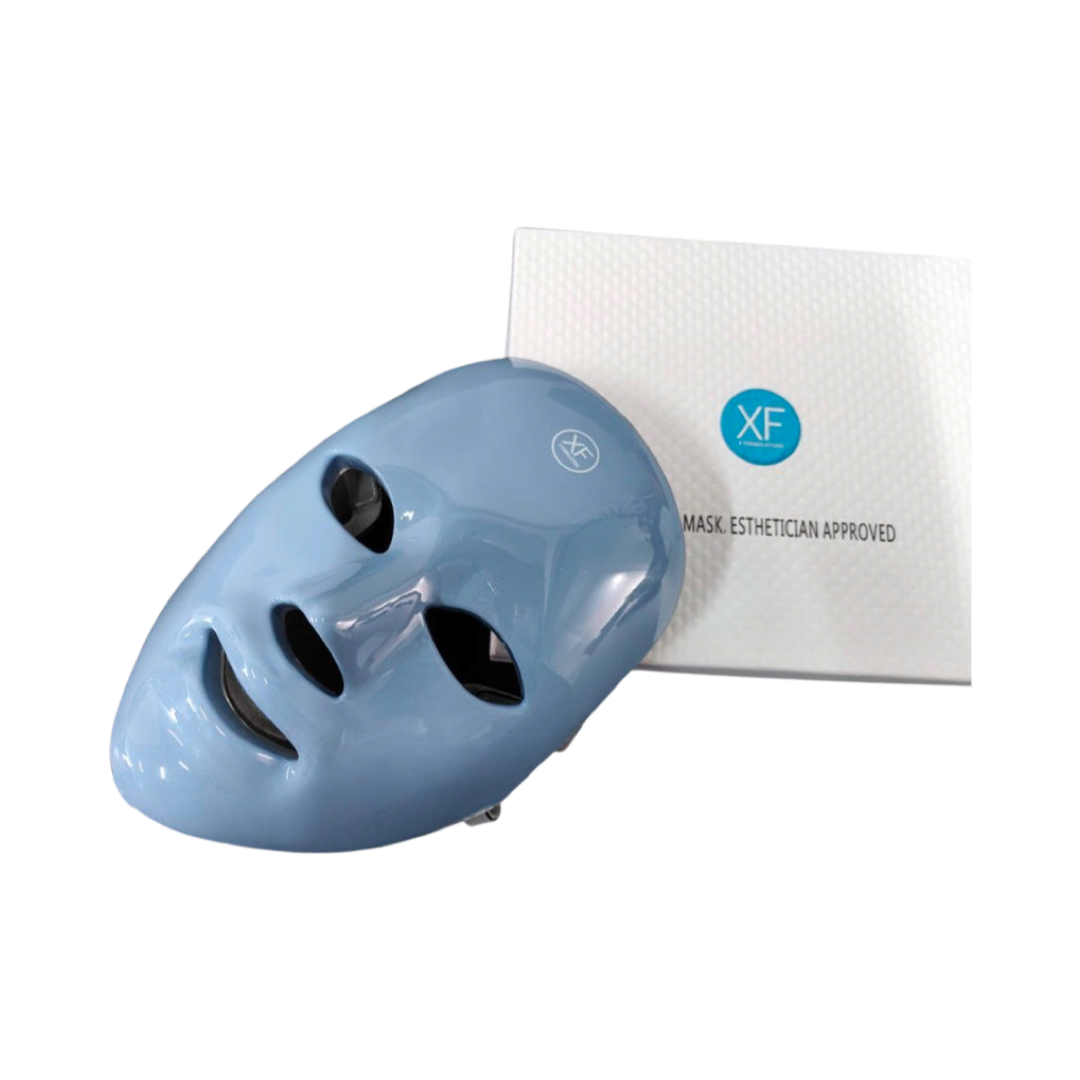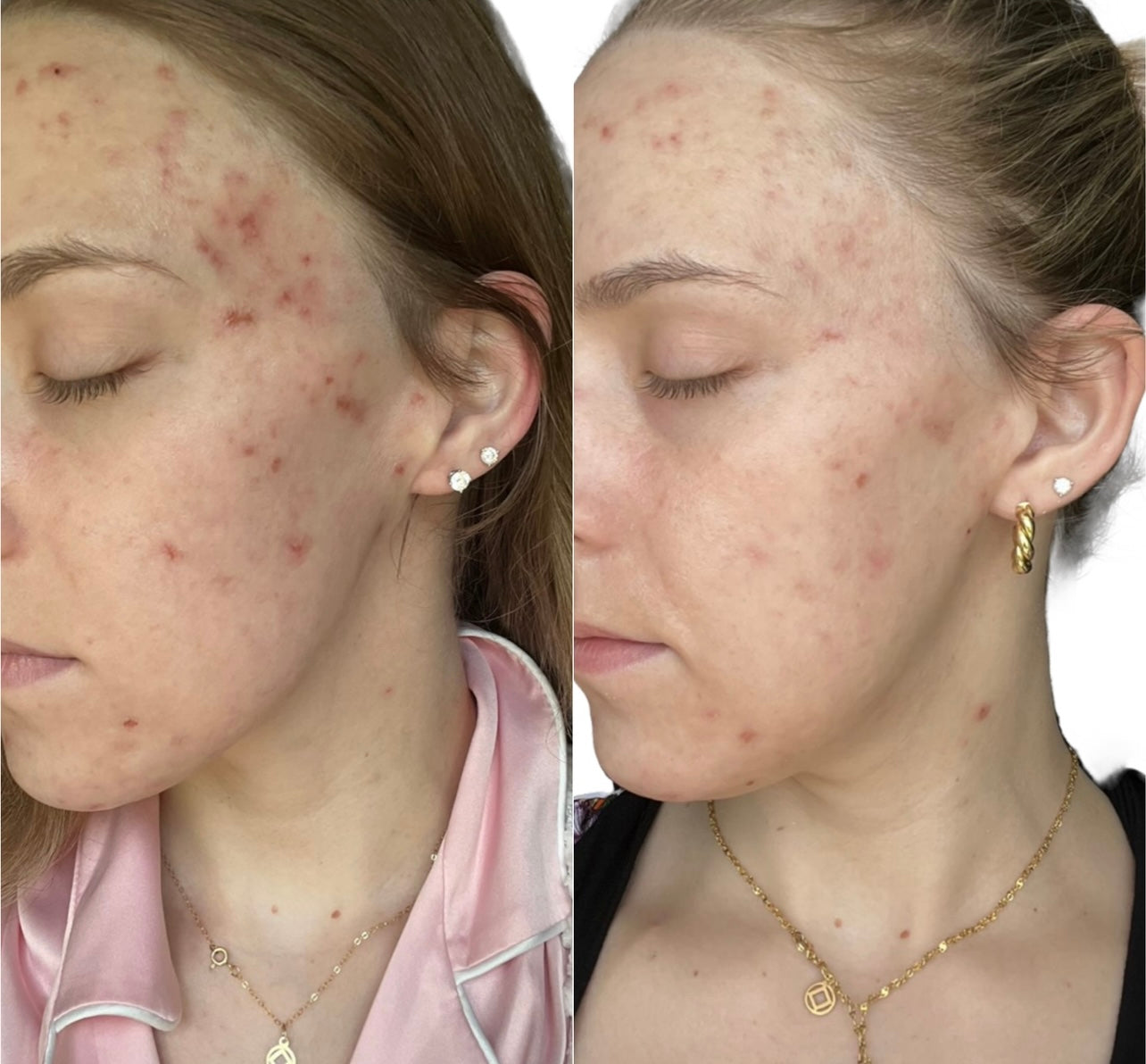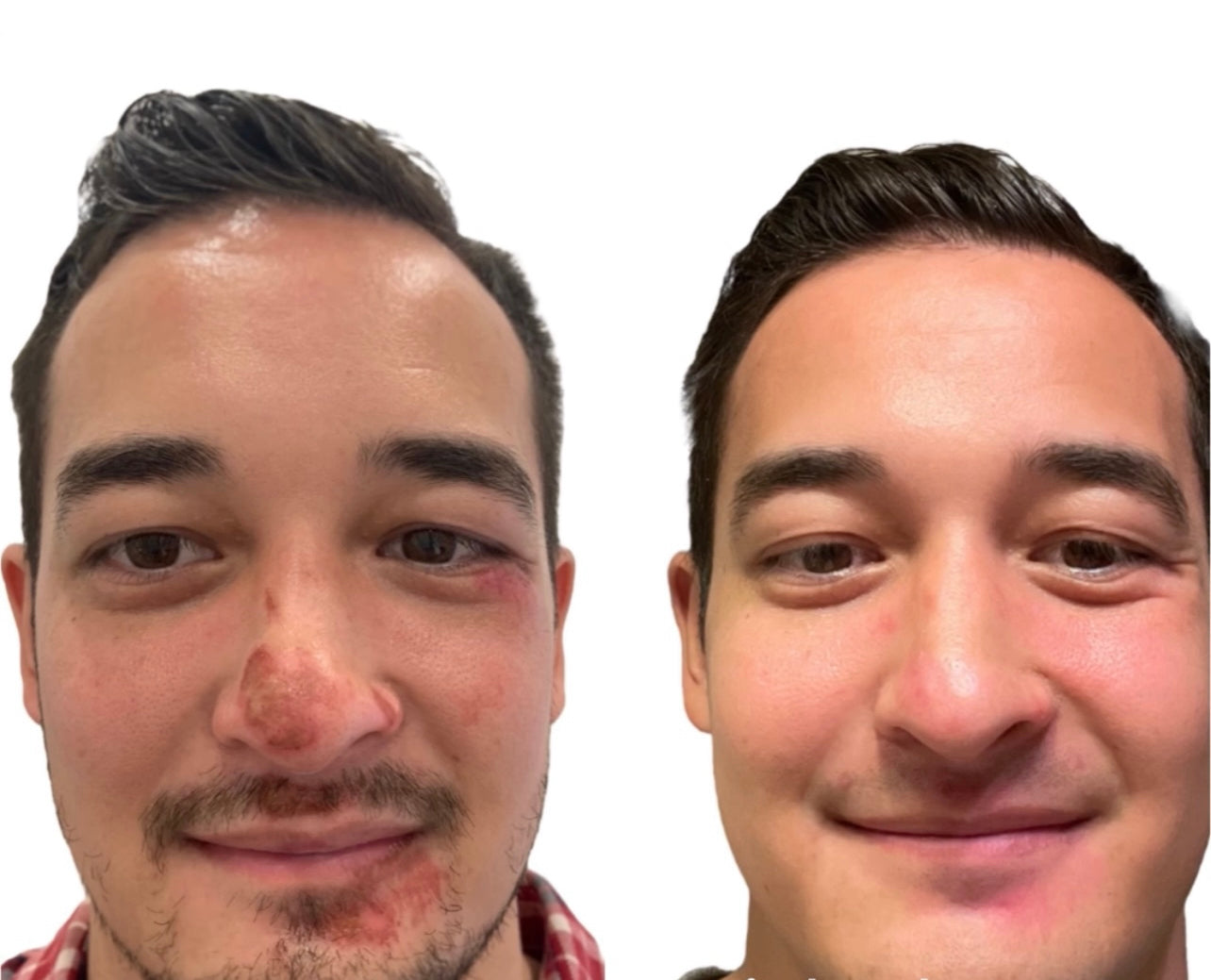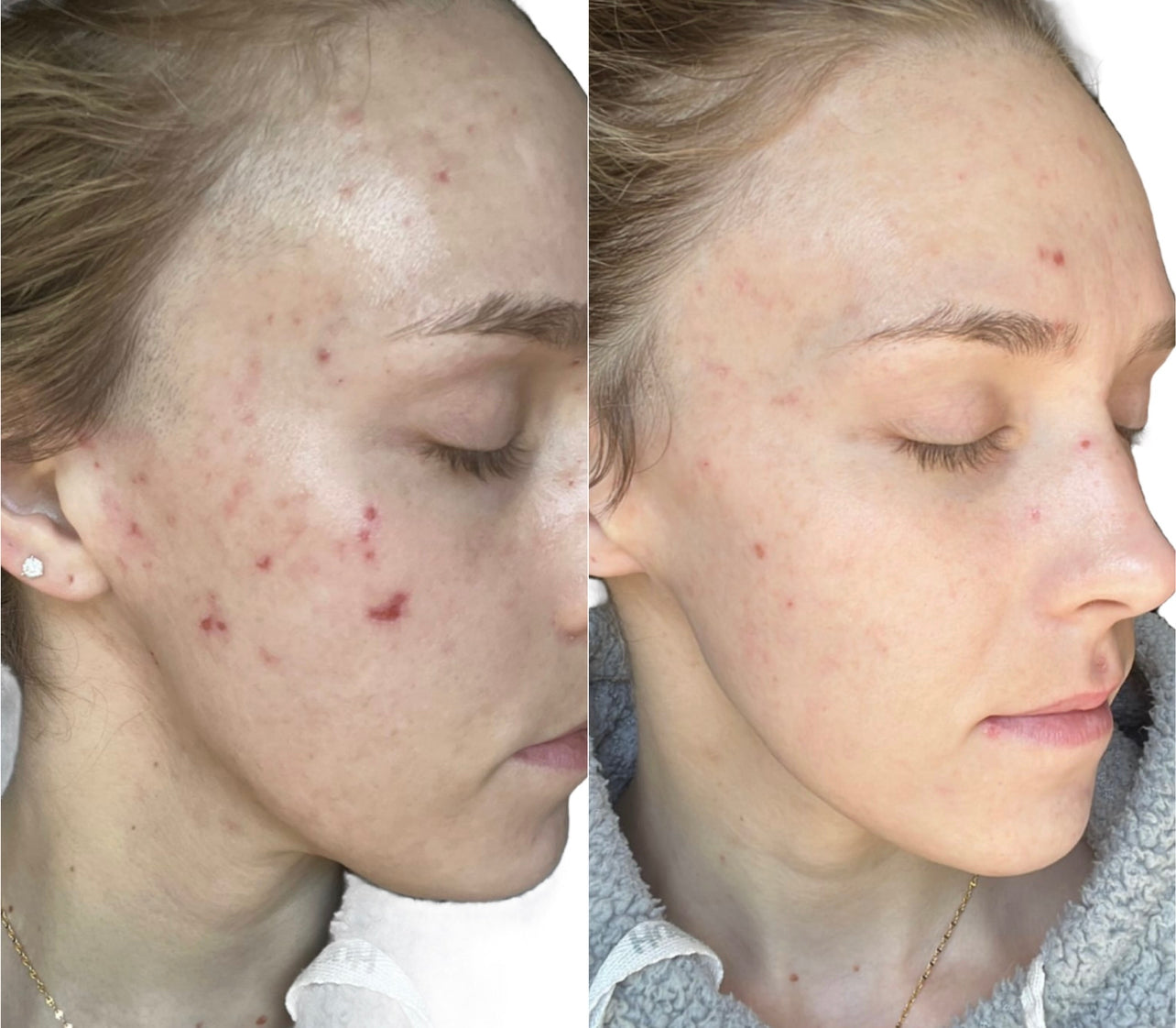 XF LED FACIAL MASK (light therapy at home)
New masks are on pre order as of 5/30/23 ship date July 7
* new charging port (usb)
*90 leds
* 630 nm
ALL COLORS INCLUDED  
*do not use wet* safety warning  
The best at home light therapy LED facial mask on the market. Cordless. LED facial mask
Use Red Light Therapy to bring vibrant red wavelengths underneath the surface of your skin and help your skin regenerate at a deeper level.
Combine this with our amazing Calming Cleanser to clean off makeup and clean out pores before you start your Red Light Mask session. Its a winning duo that gets real results!
RED LIGHT MASK:
Check out a detailed Red Light Therapy Video Explanation by watching the Skin Talk YouTube video below, hosted by our owner Julie!
For 
Acne and Acne Scars, use this mask for 1-2 hours a day everyday for the first two weeks to help a new layer of skin begin to heal at a deeper level then emerge to the surface. Ideal for Clients who pick and need to fight the urge to pick.
For Anti-Aging, use for 30 min-1 Hour a day, everyday for the first two weeks, then 2-3 times per week in order to begin to see transformative results!
"X Formulations is the clean, effective product line I've been looking for. Ingredients that are simple to understand 

and safe for both me and my daughter!" 
-Jennifer Allen
"These products have changed my life!

 

Never using anything else ever again!"
-Tatiana Brown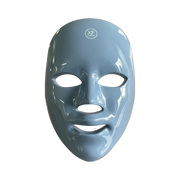 XF LED FACIAL MASK (light therapy at home)