POST CARE METHOD
+
RED LIGHT THERAPY MASK
=
RESULTS
Get the Complete Post Care Method Kit
+ a FREE Red Light Therapy Mask

*Limited Time Offer Only Available on this Page*

Get Our Complete Post Care Method Kit

The HA Hydrator: This anti-aging hyaluronic serum increases your skin's natural hyaluronic levels leaving your skin more hydrated, brighter from the lactic acid and plumper from the ceramides. This serum is acne safe and helps to heal compromised skin with the musa sapientum, aloe and tocopherol. Use 1-2 drops am\pm daily.

SKIN CARE ORDER TIP: Use your products thinnest to thickest.

POST PROCEDURE TIP: Only use this product post treatment.

The Calming Cleanser: This foaming hyaluronic cleanser is gentle and hydrating, leaving your skin feel smooth and not stripped. This cleanser is sulfate free and post treatment tested. This cleanser heals the skin with tocopherol, hyaluronic acid and glycerin. It helps fight free radicals with the power anti-oxidant, musa sapientum
(an XF FAVORITE INGREDIENT).

SKIN CARE TIP: Cleanse twice in a row, first to remove make up, oil, dirt, debris and the second time to cleanse pores.

POST PROCEDURE TIP: Use only this cleanser for 7-10 days post treatment, do not exfoliate or use stripping cleansers.

3 Biocellulose Masks

Hyaluronic Peptide Mask kit

+ a FREE Red Light Therapy Mask

All at a very special limited price!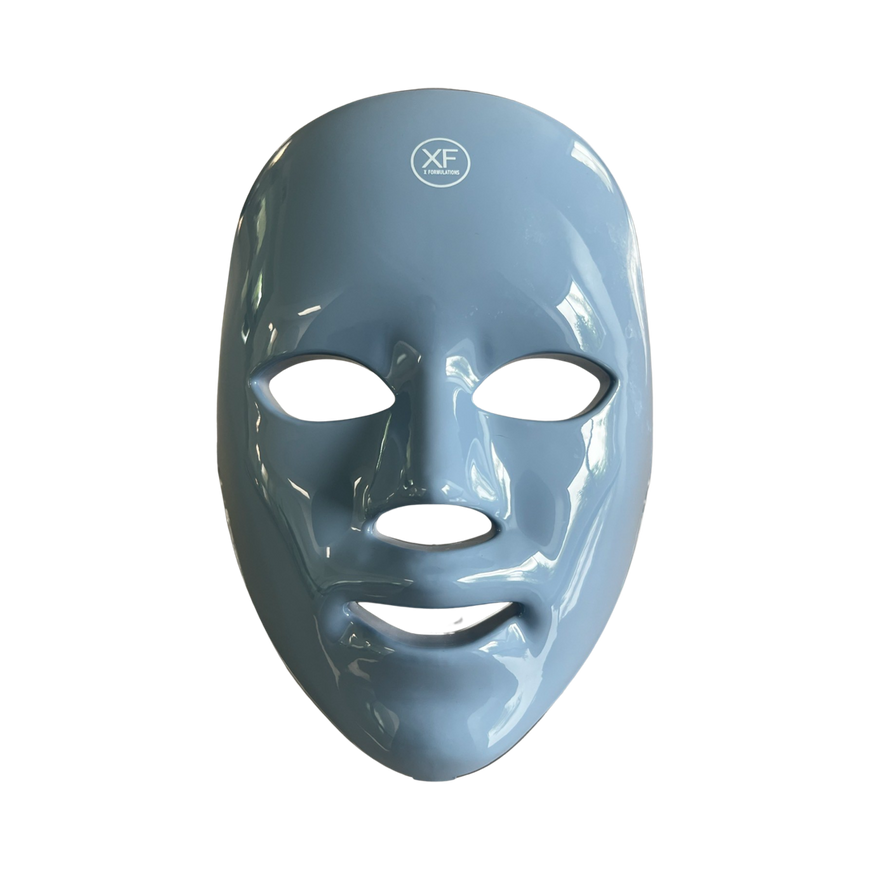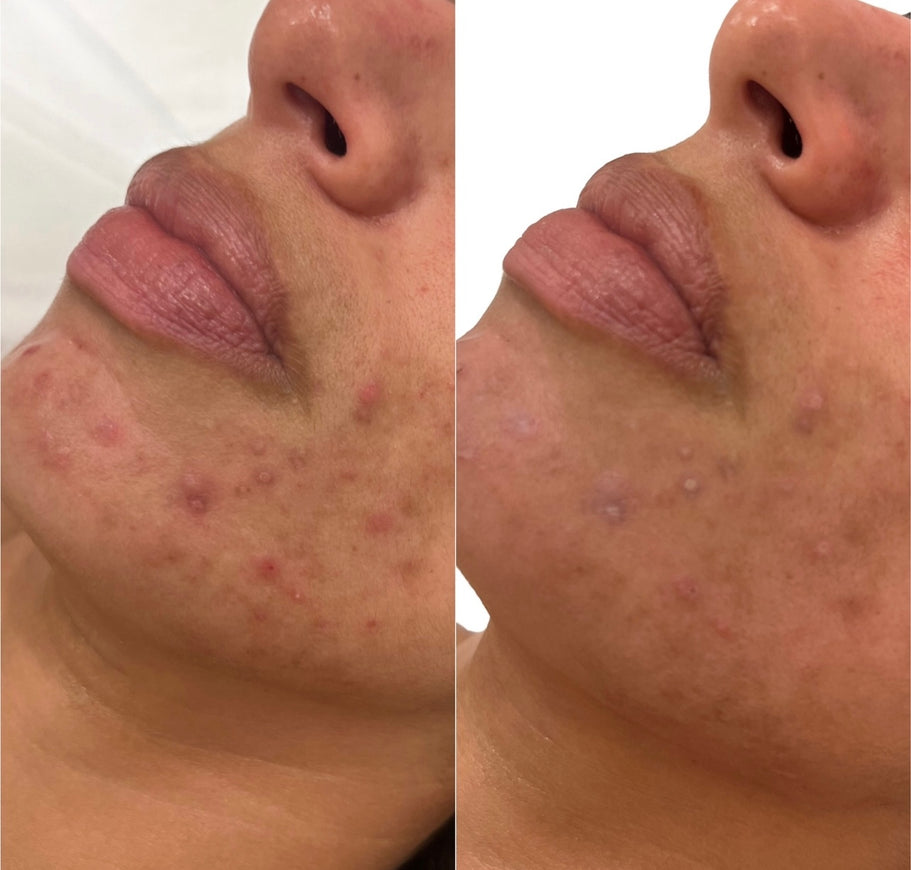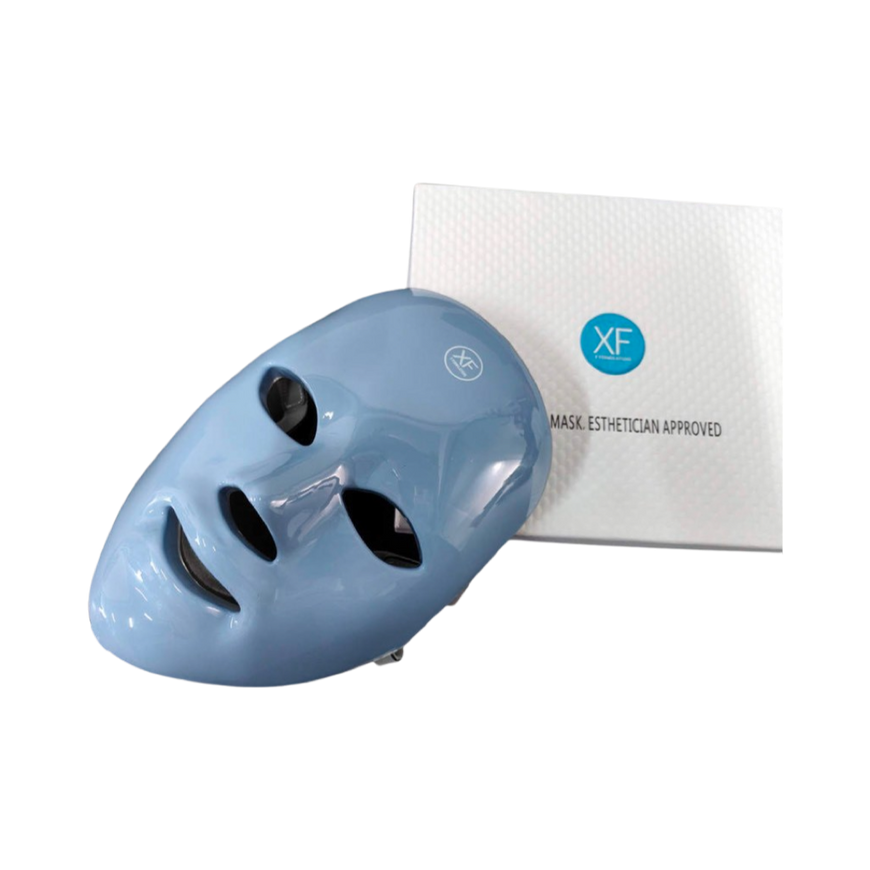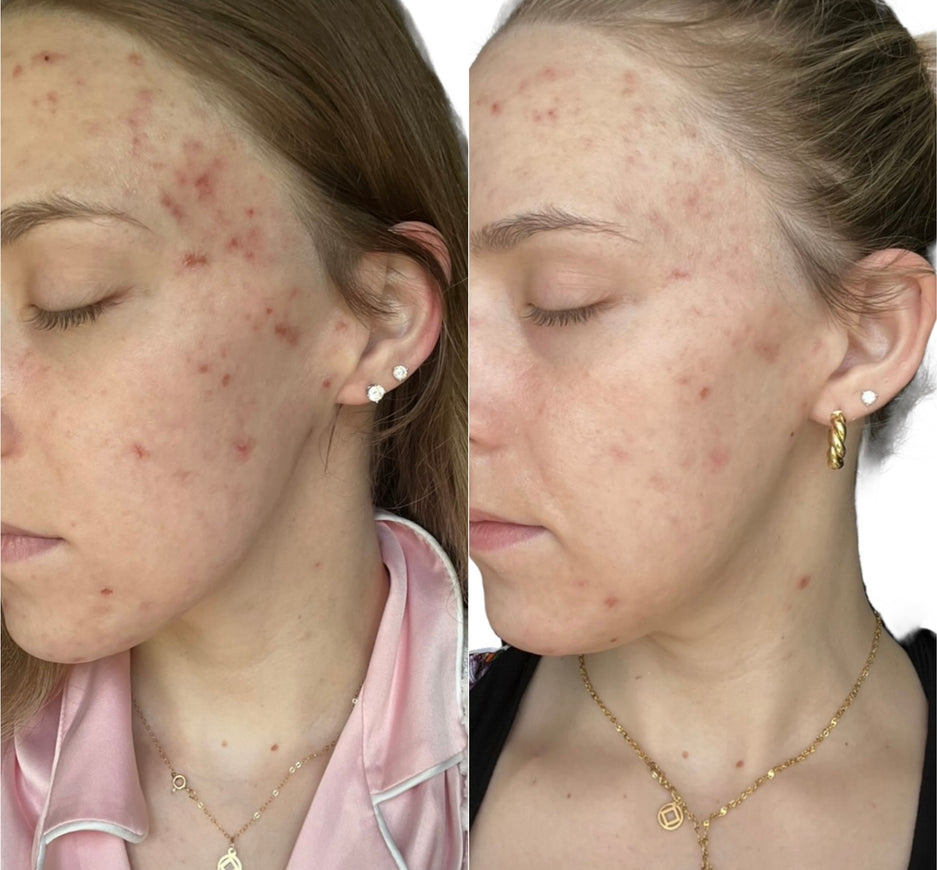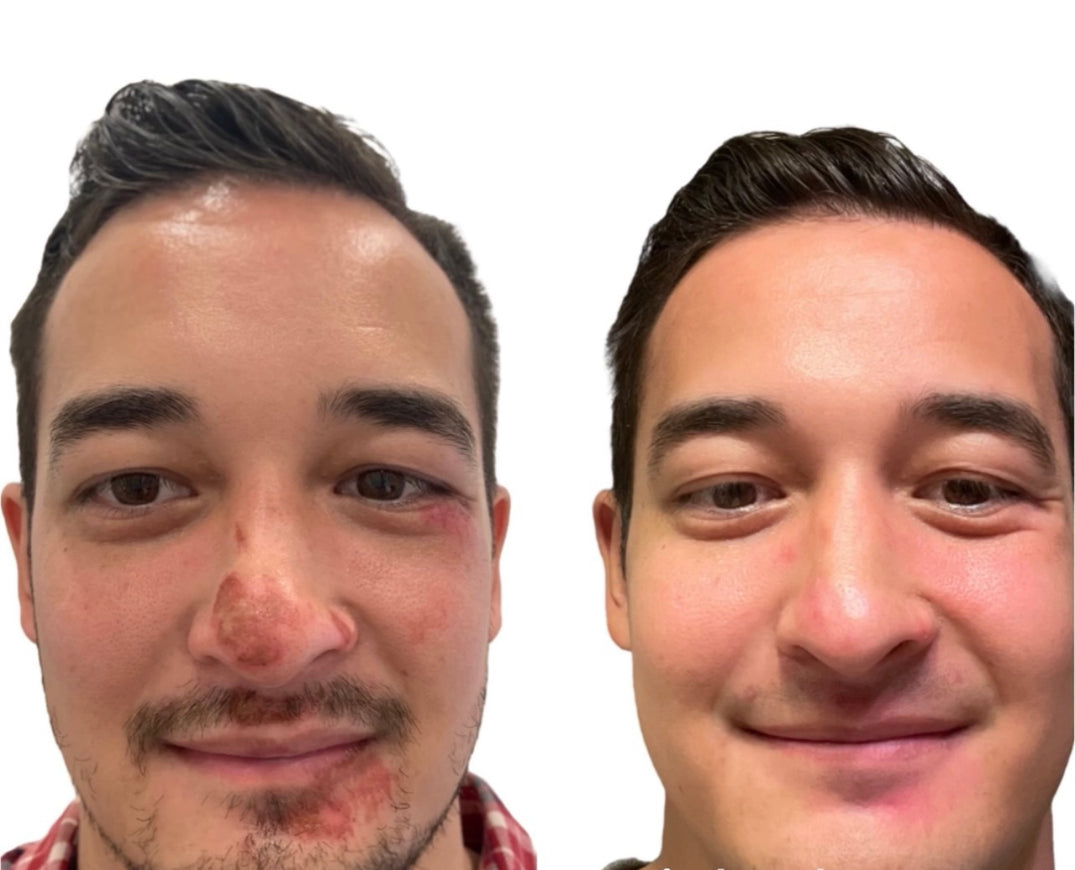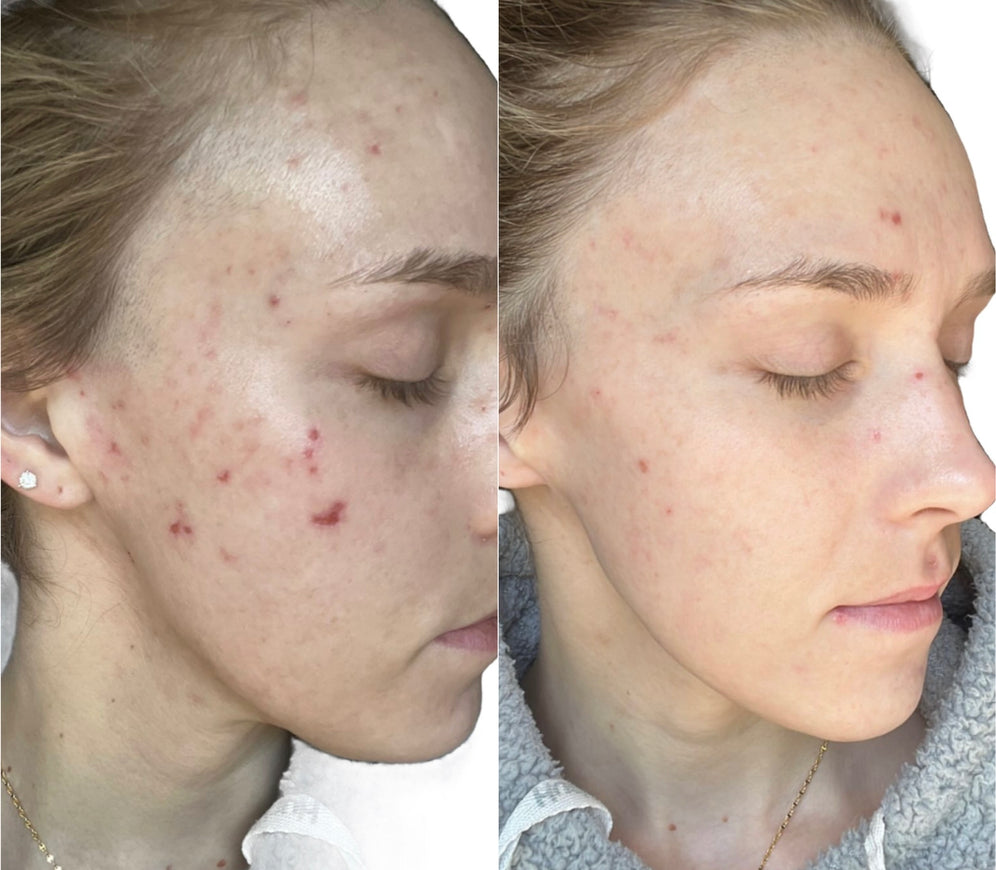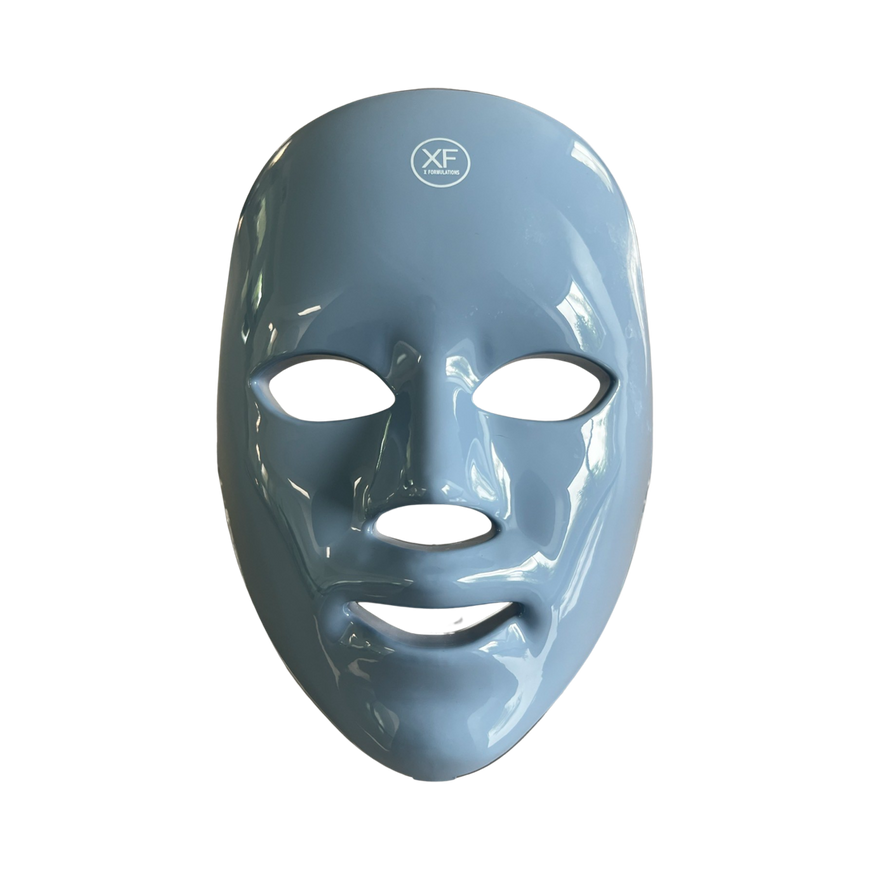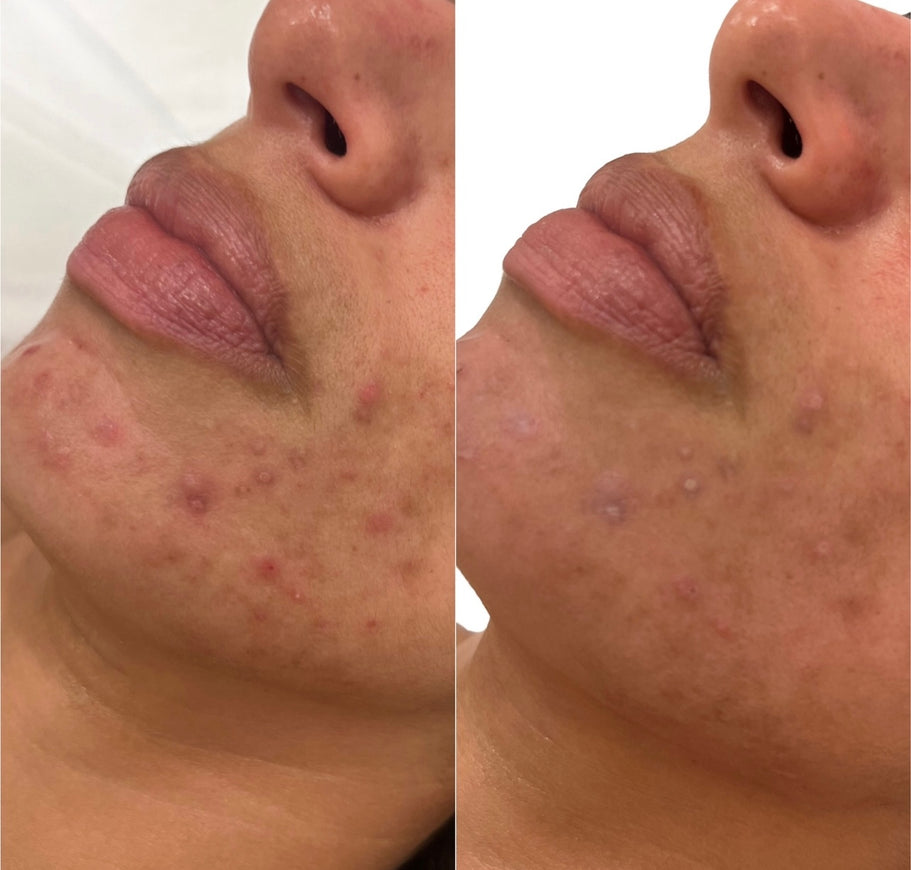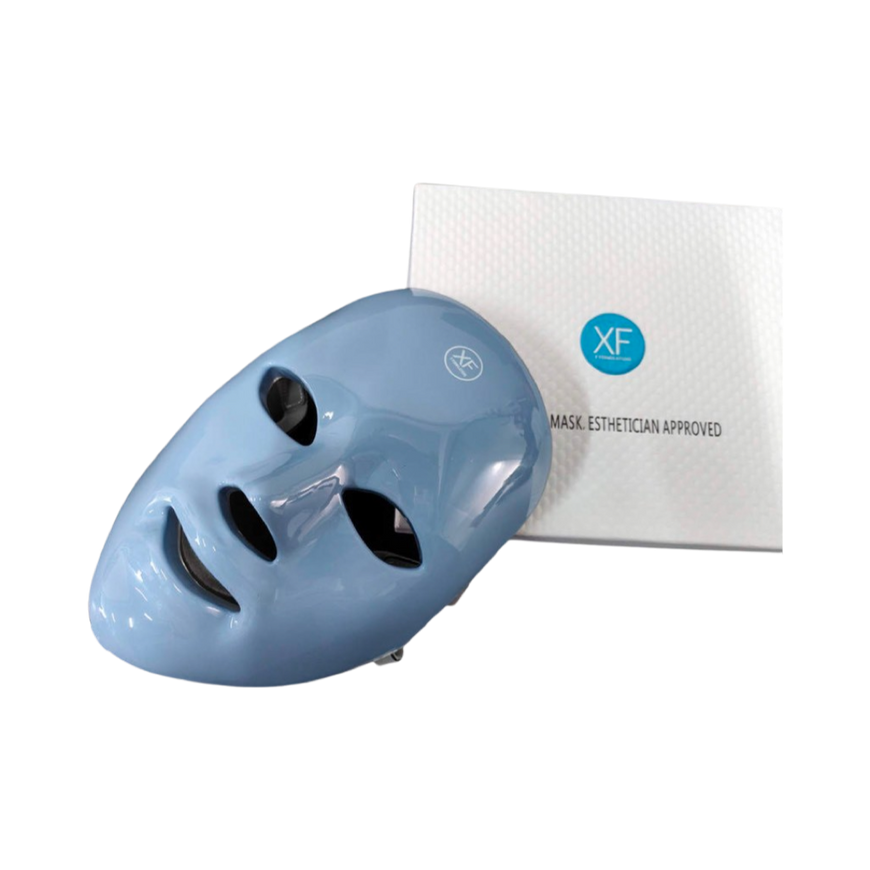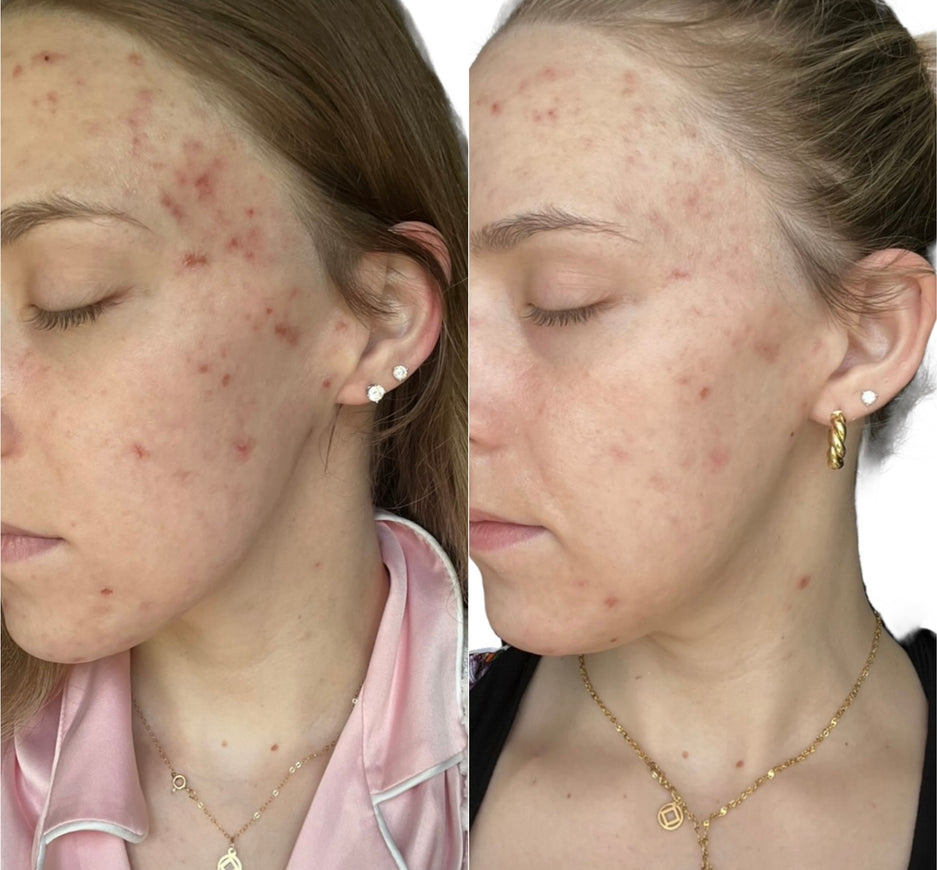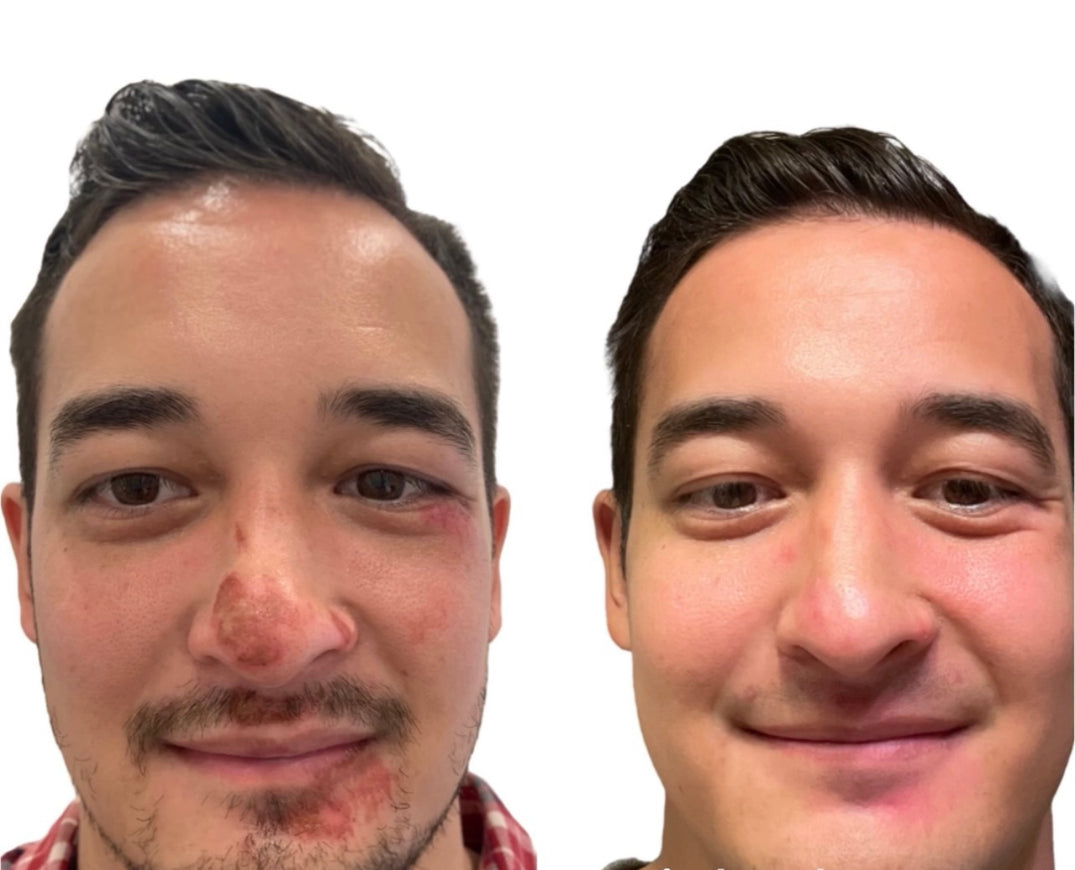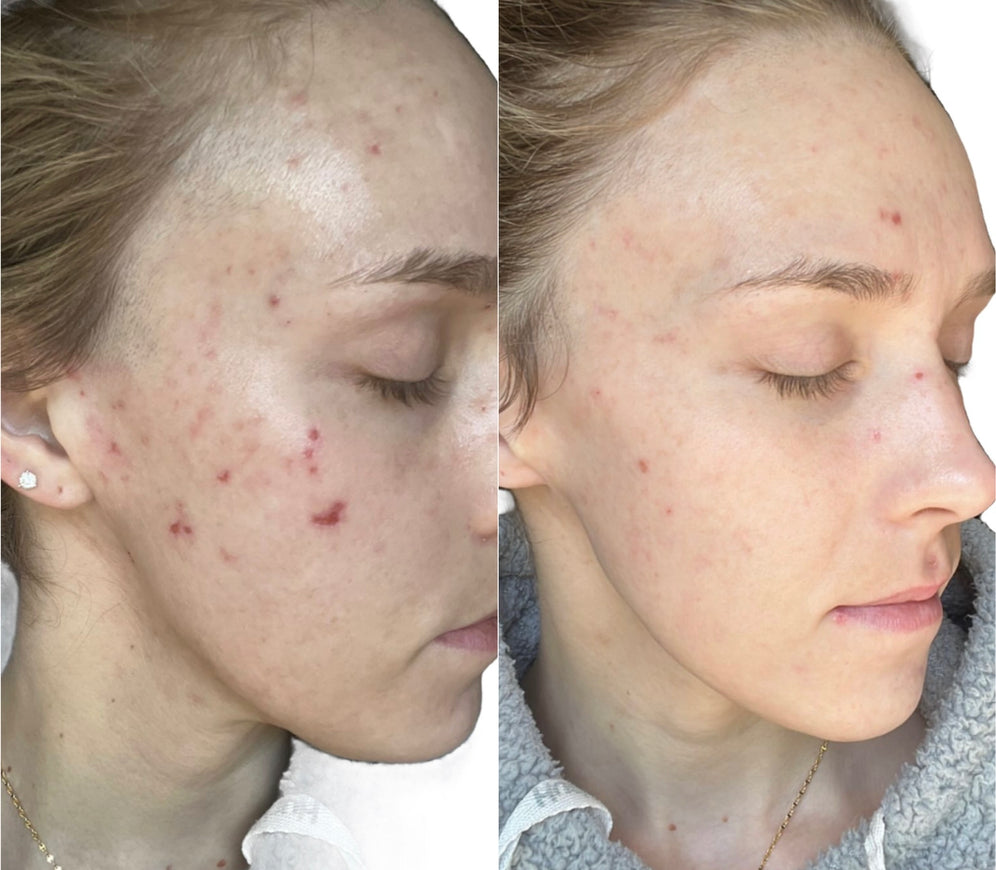 Red Light Therapy Mask
Limited Time Offer

Our Red Light Therapy Mask

Use Red Light Therapy to bring vibrant red wavelengths underneath the surface of your skin and help your skin regenerate at a deeper level.

RED LIGHT MASK: Check out a detailed Red Light Therapy Video Explanation by watching the Skin Talk YouTube video below, hosted by our owner Julie!For Acne and Acne Scars, use this mask for 1-2 hours a day everyday for the first two weeks to help a new layer of skin begin to heal at a deeper level then emerge to the surface. Ideal for Clients who pick and need to fight the urge to pick.For Anti-Aging, use for 30 min-1 Hour a day, everyday for the first two weeks, then 2-3 times per week in order to begin to see transformative results!

SKIN CARE TIP: Cleanse twice in a row, first to remove make up, oil, dirt, debris and the second time to cleanse pores.
BEFORE & AFTER USING THE POST CARE METHOD FOR POST TREATMENT CARE
Say Hello to Glowing Skin
Your Calming Cleanser + Hyaluronic Hydrator penetrates deep into the skin and erases wrinkles and fine lines. By hydrating at a deep level, a new velvety, firm, younger skin is born!
Easy Pain-Free Treatment
A comfortable routine with no side effects that leaves your skin clean, glowing and mark-free at all times.
Let the Magic Work Itself
One 2-5 minute routine a day is all you need to regenerate smooth, glowing skin.
Get Compliments and Stand Out
Enjoy visible, long-lasting results (and the attention) all from the comfort of your home.
We Don't Just Mask Them
Julie is proud this is an Esthetician developed brand that uses 100% non-toxic, fragrance free, sulfate free and of course cruelty free ingredients, made for all skin types for an effective and SAFE skin regimen!

Our simple Routine erases wrinkles and fine lines by penetrating deep into the skin and hydrating at a deep level to improve skin elasticity, soften wrinkles and leave skin looking smooth and healthy.

By promoting hydration under the skin, a visible radiance is created and a youthful-looking skin is revealed.
SKIN TALK: HYALURONIC ACID
Hyaluronic acid (HA), also known as hyaluronan, is a clear, gooey substance that is naturally produced by your body. The largest amounts of it are found in your skin, connective tissue and eyes. Its main function is to retain water to keep your tissues well lubricated and moist. It's perfect for skin hydration.

Hyaluronic Acid is completely safe. It is a non-invasive treatment using a natural formula that is esthetician certified to safely smoothen and revitalize your skin.

No more high cost in-clinic post care sessions after months of waiting for a scheduled appointment. Not to mention the harsh side effects and downtime you may experience following a chemical peel or skin treatment.
(Click Image to Watch)
Applying the Calming Cleanser
to wash the skin clean
(Click Image to Watch)
Applying the HA Hydrator last for
deep hydration, safe for all skin types
30 Day "Jaw-Dropping" Guarantee
Backed by our famous "Jaw-Dropping" guarantee, if your friends' jaws aren't down to the ground upon seeing you in 30 days, we will refund every penny and let you keep the serum. That's how confident we are that you'll love it. There's absolutely no-risk in giving it a try!
FAST
USA Shipping
All orders are expertly prepared and shipped within 2-5 business days. We offer FAST shipping in the USA, where orders are shipped via USPS with a 5-7 business day shipping time.
Our Exceptional
Customer Support
Your Calming Cleanser + Hyaluronic Hydrator is Esthetician certified for safe use. You know you can trust the quality of your product. If any issues should arise, contact our helpful 24-hour customer service and we will resolve it for you quickly.
FAQ
Can't find your question answered here? Use the Chat Button to ask us directly.